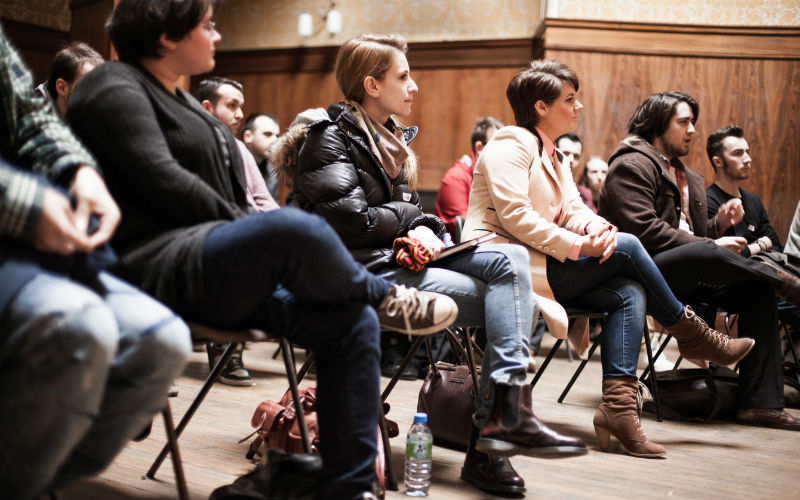 Film City Glasgow & Sigma Films are proud to present - FILM CITY FUTURES.
Film City Future's mission is to connect people, space and opportunity, enabling access and entry to the screen industries for all, acting as a catalyst for participation, learning, and innovation.
JUMPCUT is our enterprise that provides opportunities in the screen industries for young people aged 16 – 25 living in Scotland. Its vision is to help establish and develop new generations of skilled professionals which will ensure Scotland's continuing growth and evolution in the screen industries. A year round programme of activities allows JUMPCUT to offer a range of opportunities whilst identifying uniquely talented individuals.
Below is an overview of our core JUMPCUT activities :
JUMPCUT Steering Group
Our steering group of 16-25 year olds from across Scotland has been going for over 2 years. The group meets once a month to discuss JUMPCUT issues and what they'd like to see out of the programme. The steering group meetings also include extra activities such as informal screenings of film shorts with talks from a member of the production team. The steering group are instrumental in helping us design our programme. If you think you've got what it takes to be a JUMPCUT steering group member, please email hello@filmcityfutures.com
JUMPCUT Production Company
Our Production Company is our flagship project. 20 young people aged between 16 and 25 form a production company to make a professional short film with a budget. Each year we are pleased to receive applications from a wide range of young people; from those with lots of experience to those with little to no experience. Passion for film and television and a commitment to work hard are the main criteria! The company simulate all aspects of pre-production, production and post-production under the guidance of industry professional mentors. Participants are involved in production roles that they have never been involved in before and given intense mentoring whilst simulating a professional company. After Production Company, participants are considered for work placements and are offered on-going support in the way of space and professional development.
Stories For The Screen
These are monthly screenwriting sessions held at Film City Glasgow where young people aged 16 – 25 are able to share and develop ideas in a relaxed and informal setting whilst gaining valuable insights from visiting industry professionals.
Projector Programme
Introductory workshop where the participants produce a 3min short film in community venues outside Film City Glasgow. If you would like more information about how JUMPCUT's sessional staff can work with a group of young people in your area, please email; hello@filmcityfutures.com
If you would like more information about any FILM CITY FUTURES activities or would like to support the JUMPCUT programme in anyway, please contact hello@filmcityfutures.com
2001, JUMP CUT CREW - We're a registered charity in Scotland (SC031842) and a registered company (SC220474) in Scotland. JUMP CUT CREW is the legal registered name of FILM CITY FUTURES and all its activities.